UN-NATURAL SELECTION
These works explore links between Charles Darwin's theory of evolution by natural selection and an arts ecology.
24 abstract paintings were created from random arrangements and selections of simple 2D and 3D elements. These paintings were displayed and the public were asked to vote for their favourites. The votes from each exhibition were collated and 'results prints' made.

This process mimics biological natural selection. The paintings were selected according to the demands of niche audiences defined by age, gender and location. 
This project was funded by the Arts Council of Wales, shown in local libraries and included a seminar with academics from Cardiff Metropolitan and Bristol Universities.

What do the results imply about the taste and influence on the people in each location? 

What do the patterns across different locations say about the underlying factors influencing these choices? 

Is aesthetics something innate that is linked to the human perceptual system, or is it something that is variable and culturally formed?
If evolutionary theory is responsible for everything in the natural world, then is it 'creative' enough to produce art?
What does this say about the role of the artist and the audience? 



The project is part of a series of works exploring links between art and science through an analysis of the cultural, perceptual and aesthetic elements. These projects touch upon a range of issues that connect art, philosophy and science.

Seminar audio available using the link to the blog below....

http://pwrlambert.wordpress.com/2013/06/15/unnatural-selection-seminar/

Surveys in Public Libraries in Cardiff, Newport, Newtown and Swansea
Swansea Metropolitan University
Newport Museum and Gallery - Last ever temporary show
Milkwood Gallery Cardiff
Powered by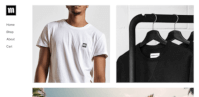 Create your own unique website with customizable templates.